COVID 19 UPDATE -
Our respiritory patients need our help even more at this time, but our face to face activities are all suspended.

If you can help please donate via the Charity Aid Foundation website
using the button below.
Our President Willie Carson OBE presenting 1 of 12 NIV ventilators we have purchased for Gloucester Royal and Cheltenham General Hospitals.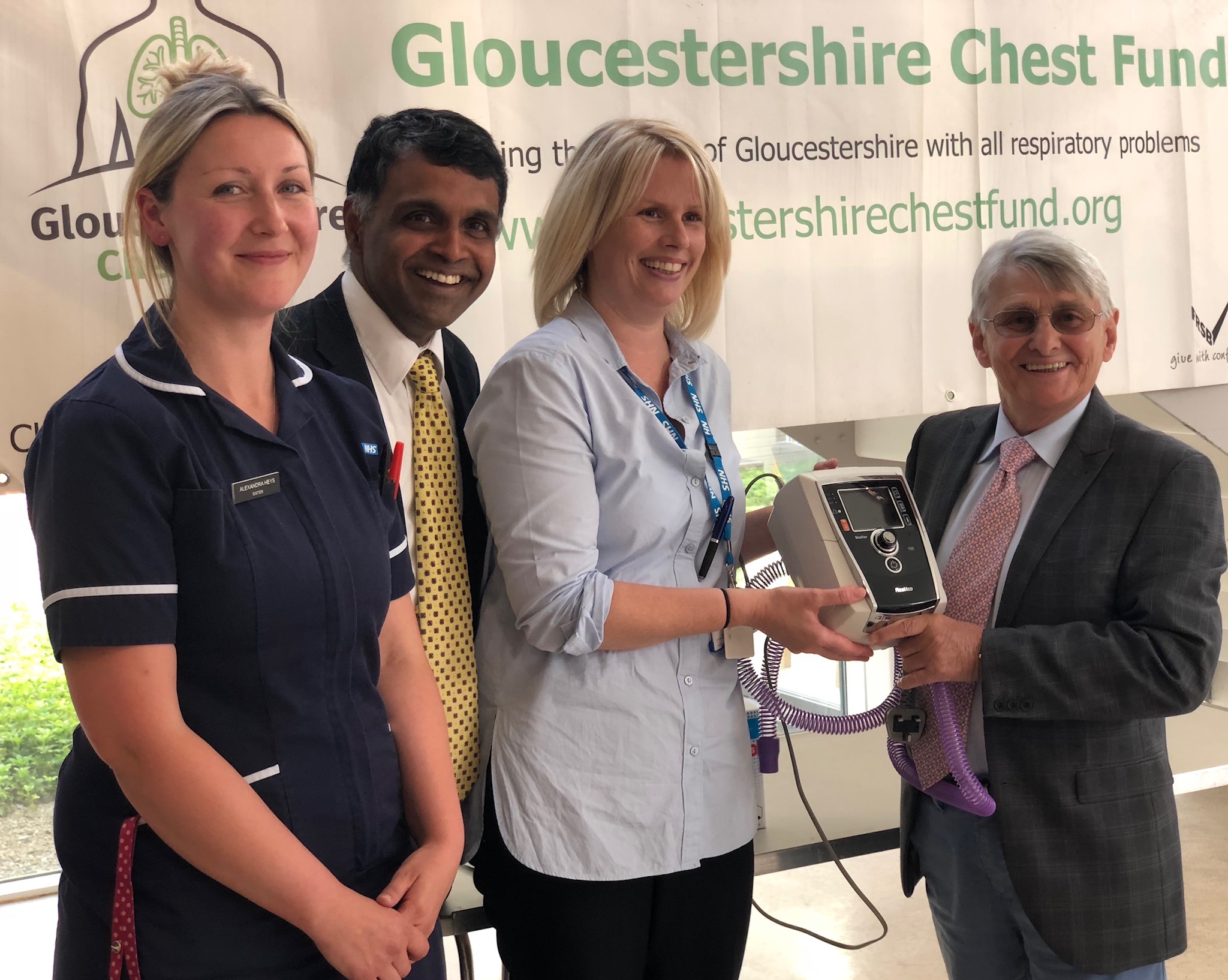 Click to download our latest brochure


Who are we?
The Gloucestershire Chest Fund is a small,
locally based, non-profit making medical
charity established in 1991 by Mrs Doreen
Roberts (a lifelong sufferer of chest
disease) and two Chest Consultants.
The charity's main objective is to help
create centres of excellence for the
detection, diagnosis and treatment of
chest diseases in the county of
Gloucestershire.

The Fund provides equipment and services
requested by our Trustee Chest Consultants.
These special requests would not normally
involve equipment and services provided
by the local NHS.
Latest project


Click to download details of our current fundraising project
Recent purchases
Click here for details of our equipment provided by us.
WE ARE IN YOUR HANDS –¬ THANK YOU FOR YOUR SUPPORT


Last updated 10/04/20